Forum home
›
Fruit & veg
PICKLING/FERMENTING/SALTING - whatever you call it.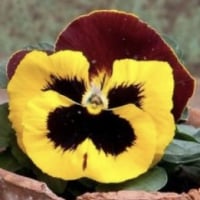 pansyface
Posts: 22,319
I'm overwhelmed with enormous, out of control cucumbers just now and have been looking for ideas as to what to do with them.

Thank you @Dovefromabove for your cucumber relish recipe. I am just waiting for the supermarket to deliver a green pepper and some bottling jars and I shall be giving it a go.

In the meantime, I thought I'd I'd try my hand at fermenting some of the larger ones. I've never done anything like this before. I found this recipe and thought that I'd give it a go.



Being a complete novice, I have no idea what the result after four days should look like. But here it us. (If this is what fermented food really looks like then there must have been some pretty desperate people about in the old days). 

The appearance of it, with its wrinkly skin, is not appealing. In fact, every instinct tells me to throw it down the drain. Does anybody know if this witches' brew is safe to eat?


Apophthegm -  a big word for a small thought.
If you live in Derbyshire, as I do.