Forum home
›
Wildlife gardening
Slug ID!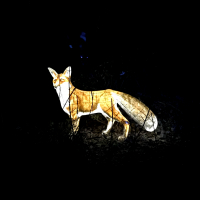 TheGreenMan
Posts: 1,957
I'm currently sitting in my back garden. 
I saw this out of the corner of my eye IN THE DARK! 

It's the biggest slug I've ever seen. It's almost the size of a width of decking. 
My guess is this is the king/queen of slugs and that it rules not just this garden but most of the North East! 
Anyone know what type it is? 
I'm equally intrigued and disgusted! 
J. 
("Normal" slug next to it for scale!)