Forum home
›
Wildlife gardening
Looks Like a Caterpillar But is it?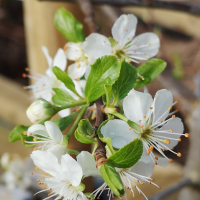 februarysgirl
Leicester
Posts: 596
I'm not going to lie, I have no idea whether this is a thing or not.
I saw it on my greengage tree and the hairs remind of a caterpillar but to be honest I'm not sure what it is. If it's a caterpillar it's an incredibly short one.
Sorry the photo isn't great, it was in a really difficult place to photograph.