Forum home
›
Plants
Further help please
Keentolearn
Posts: 5
I want to begin by saying how grateful I am to have received so many helpful replies to my last post (asking for help identifying 10 plants in my garden)- including from Ireland and USA. Knowing exactly which plants I have has definitely fired my enthusiasm and appreciation for my garden. I've just been out taking photos of all the remaining plants which are shown below:
11 A fairly large bush (over 2m high).Leaves are of medium thickness with a slightly waxy feel
12 a smaller shrub with large, distinctive leaves
13 small plants with red flowers just beginning to appear. Possibly a fuchsia but not sure
14 another bush, around 1m tall with lovely yellow flowers which have large stamen and stigmas
15 A small tree/large bush - over 2m tall. leaves are very small - around 1-2cm in length - and variegated. It does produce small flowers at some point of the year
16 Another bush, around 1m high with purplish leaves
17 Another bush
18 yet another bush at first I thought it might be the same as 17 but on close inspection, the leaves of this one are more serrated at the edges.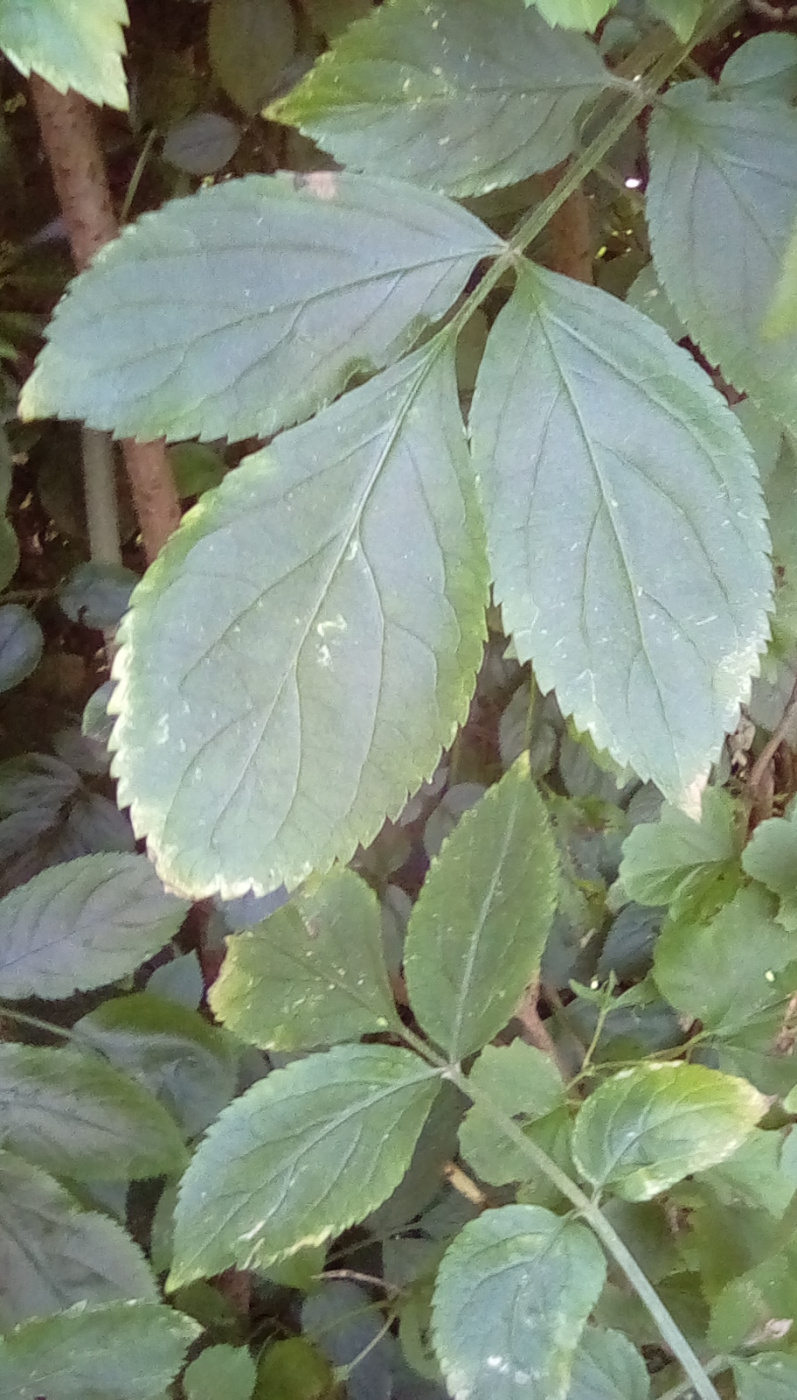 Also, the branches look different as shown here:
17 Has many thin stems - around 1cm in diameter
18 h as much thicker trunks/stems than 17 - around 4-5 cm in diameter
19 another bush. It seems to be coping fine with deep shade and has thick, waxy leaves:
20 some sort of ornamental grass plant. I have several of these and they seem to  be spreading quite rapidly. They also have very tough roots- I tried to dig one up and succeeded only in breaking my spade!
That's all for now. Thanks in advance for any help