Forum home
›
Garden design
Building a "mound"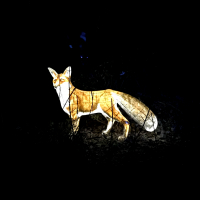 TheGreenMan
Tyne & Wear Green Belt
Posts: 1,613
Hi all.
I'm currently having a good think about what to do with my back garden (recently moved here).
So far I have thought of a pond in the back left corner (red shape in pic).  Next to this I was thinking that I would quite like a mound/hillock or something (green shape in pic).  It would sit next to and lead to the right side of the pond. In my head it would fit in with the view I have...
I'm picturing it would eventually be covered in wildlife friendly plants and flowers/grasses etc and would be about six feet wide and twelve feet long (not sure about height yet) and would be shaped to look like it hadn't just been plonked there.
The angle of the picture makes it look a lot smaller than it is; the space between the lawn edge and where I envisage the pond and mound is about 14 feet.
Has anyone created anything like this before?  How would I build it up?  
There is currently gravel and membrane over the soil (heavy clay) so would I remove that first or just build up on top of it?
Any thoughts/advice etc would be appreciated.