Forum home
›
Wildlife gardening
Who's Been Laying Eggs in My Foxgloves?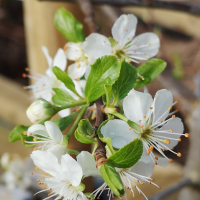 februarysgirl
Posts: 640
I'm having a real morning of it today (this is my fourth thread 😬). So on top of the other things I've posted about this morning, I also discovered something has laid eggs in the flowers of my foxglove.
Any ideas who they belong to? If they're from a helpful bug I'll leave them be, but if they're the offspring of an agent of destruction I'll get rid.