Forum home
›
Garden design
What would you do with this?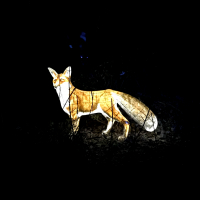 TheGreenMan
Posts: 1,848
I moved here two months ago. 
The front garden is easy to deal with as it's smaller and south facing. 
The back garden (pictured) is north facing but gets sun almost all day at the back and the west facing side is sunny until about 8pm. 
It's basically a blank canvas covered in gravel (I personally hate the stuff). 
The only thing I have planned is a picket fence around the bottom of the hedge (as a dog proofing measure; both sides) with a few gaps for the many hedgehogs I have visiting each night. 
To the left of where I stood to take the pic is a small patio and my new shed. 
I'm thinking an arbour in the back right corner and maybe a small greenhouse and perhaps a pond in the back left corner. 
I'm on clay. 
Any thoughts? Ideas? 
J.