Forum home
›
Plants
ID please
Anyone can ID this strange plant that's grown in my border? At first I thought it was something I had planted and forgotten about (I do that a lot 😄) but looking how it's turned out I don't think I want to keep it. 
It started from a small rosette and grew long pieces coming from the centre. It's now flowered with small daisy like clusters that hang down. Could it be good for wildlife?? It smells strong on the fingers.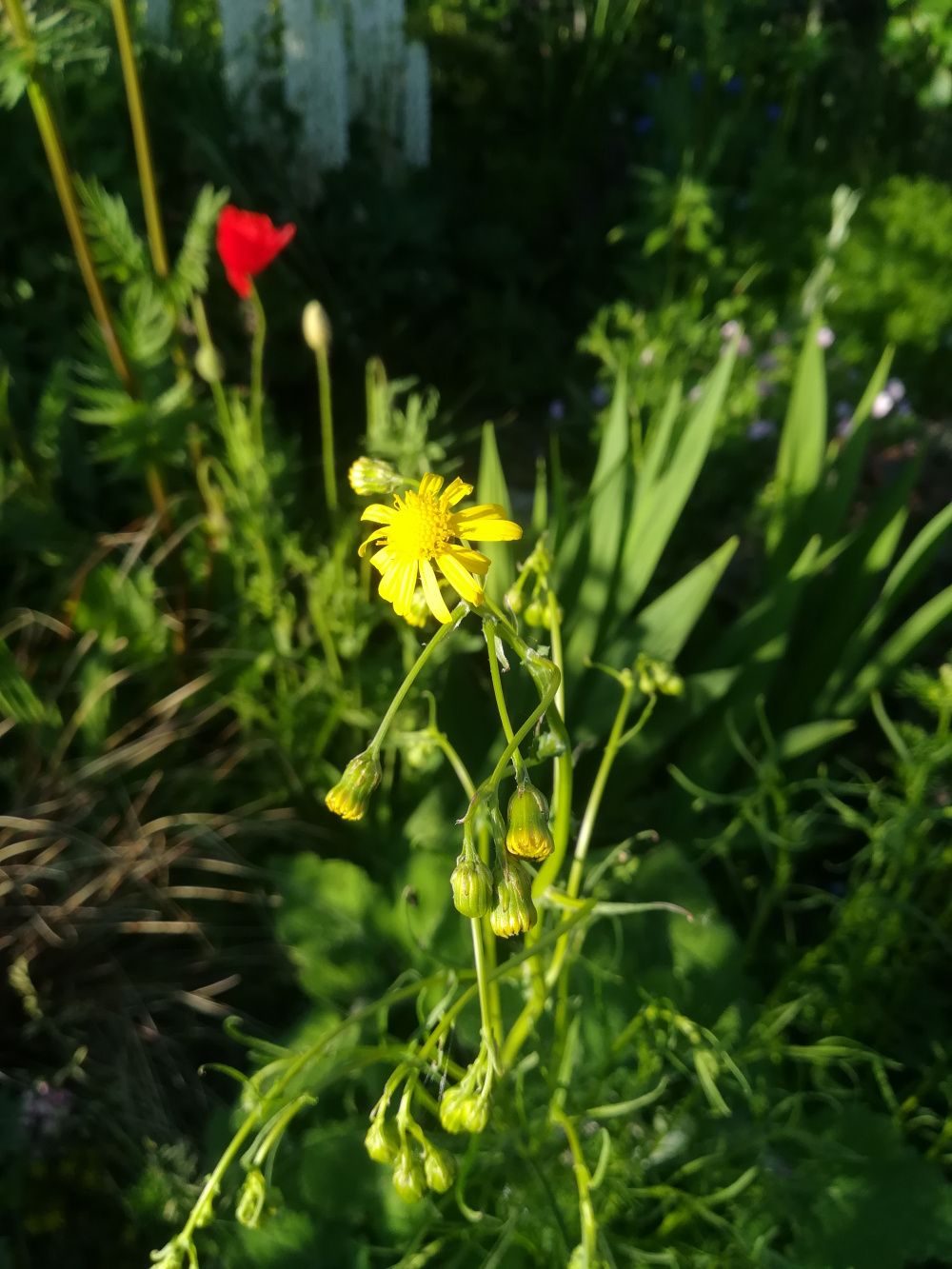 There are several of the long pieces covering an area of 3ft sq.