Forum home
›
The potting shed
How tough are your hands?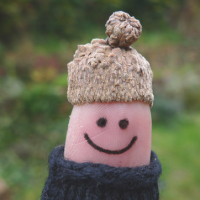 wild edges
The north west of south east Wales
Posts: 7,726
I didn't want to hijack another thread about nettles but I'm curious how many gardeners bother with gloves to weed out young nettles? I got stung a bit weeding out big tough nettles today even with gloves on but for the little ones in the veg beds, or when I'm picking them for teas and things, I never bother with gloves now.

A great library has something in it to offend everybody.