Forum home
›
Garden design
Plan for rear of garden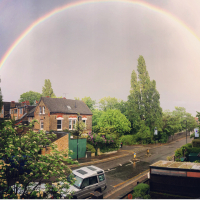 steven.g.garner
Posts: 131
Hello,
ive sketched up this plan - any feedback would be very welcome. Some facts about the space.
- morning sun, then some evening dappled sun from behind
- a little problematic with draining in winter and a little dry in summer, but I'm building up with manure and compost by at least 6inches (the tree and fatsia are mound planted in anticipation)
any help and opinions welcome!