Forum home
›
Plants
Thoughts on planting out Dahlias now?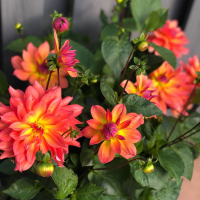 Dinnerplatedahlias🌸
Posts: 99
Can I trust Glasgow weather to plant out my dahlias? 
Last year my dahlias took forever to flower and I think it was because I planted them out so late to be extra extra careful of frosts at the expense of blooms. 
Any thoughts on this?