Forum home
›
Plants
Dicentra, bleeding heart.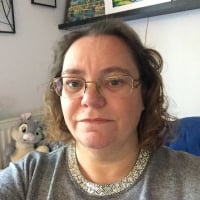 Jacquimcmahon
Paris France
Posts: 907
My bleeding heart has flowered beautifully this year, and has grown to at least twice it's size as compared to the last two years, however the flowers are already going over and the first of the leaves are starting to show yellow. There is still a lot of new growth, will this also bear flowers or do you think it will just be more leaves? 
In the two proceeding years I only got one flush of flowers but the overall plant was also significantly smaller.