Forum home
›
Plants
£7 for a chilli?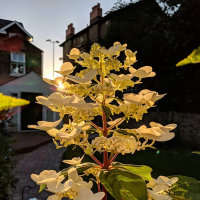 amancalledgeorge
South London
Posts: 2,307
I spotted on Instagram a chi chi garden centre selling chilli plants for £7 per 5cm pot... apparently being "pesticide free" and peat free somehow magically they were not very expensive. 
I do worry that gardening and growing vegetables can seem so alienating and elitist when this kind of markup becomes acceptable and not commented upon. 
But being a business I suppose they can charge what they want if they think their clientele is deep pocketed enough. But the snobby attitude that goes with it is such a turn off for me.

How much would you pay for a small chilli plant?


To Plant a Garden is to Believe in Tomorrow