Forum home
›
The potting shed
A MYSTERY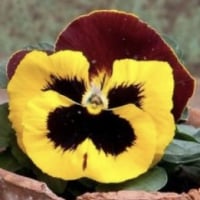 pansyface
Posts: 22,698
OK, all you sleuths out there, solve this one.

This morning I went down to my 6'x8' greenhouse which has a roof window on a catch, which is closed, and another that opens automatically when the weather gets hot (!) The weather has not been hot recently. At the end opposite to the door is a louvred window, which is tight shut. The doors are kept closed except when I'm working inside the greenhouse. The whole greenhouse sits on a raised wooden deck which is slightly larger than the greenhouse itself. There are no gaps between the greenhouse and the deck. No gaps in the wooden floor.

The last time I visited the greenhouse was yesterday morning when I went in to remove some smallish sheets of bubble wrap from half a dozen pots of lettuce, which are standing on the wooden floor of the greenhouse.

This morning I went in to check on things. The pots were in place, their contents undisturbed.

In the middle of the floor was a splattered bit of bird poo, about the size of a fifty pence coin. I looked up. No sign of any bird or any other mess.

I turned to leave the greenhouse. On the floor near one door frame was a dead baby bluetit, lying face down with its wings by its side. It was still warm and soft and floppy. Only very recently dead. I turned it over. Its guts were hanging out of its anus. No sign of any damage to its feathers. No blood. No sign of anything in its beak.

OK.  What the devil happened?




Apophthegm -  a big word for a small thought.
If you live in Derbyshire, as I do.