Forum home
›
Problem solving
Who's Been Digging Holes?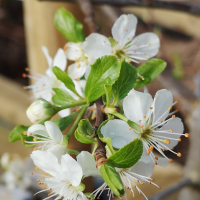 februarysgirl
Posts: 809
I noticed yesterday that some strange, relatively small, round holes had been dug in my raised beds. I've just been outside and discovered this
Unfortunately, I didn't have my wildlife camera positioned anywhere that could have caught the culprit in the act. This morning we spotted a blackbird digging around in one of the other holes but I don't know whether a blackbird is capable of digging a hole that big or whether it's taking advantage of someone else's.
Answers will be gratefully received, I'm not chuffed!