Forum home
›
Plants
Thoughts on planting out my sunflowers now?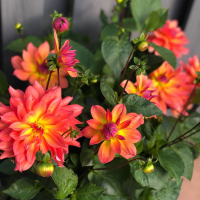 Dinnerplatedahlias🌸
Posts: 99
My Russian Giant Sunflower seedlings are about 30-40cm tall already and I'm keen to plant them out rather than pot them on. 
We go away next week and I doubt they'll last much longer in their current pots. 
Any experience on how they'll do planted out this time of year?
For reference I stay in Glasgow.