Forum home
›
Plants
Plant ideas for my new south facing front garden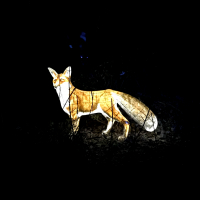 TheGreenMan
Posts: 1,957
Hi. 
I've just moved into a new house and finally have a garden (front and back). 
After spending five years in a property with no garden (just a tiny yard at the back) I'm very excited to get stuck in. 
I'm leaving the back for this year as it's large and needs a lot of work and planning. 
I am leaving the front garden covered in the gravel (for this year at least) but would like a lot more plants. 
I'm looking for some ideas for plants and flowers: ideally perennials and herbaceous perennials (perhaps a few annuals) and very keen on bee and bird favourites. 
I'm off to the GC later today (I now have one a 30 minute walk away) and would love some ideas to focus my spending. 
Thanks in advance and happy gardening. 
J.