Forum home
›
The potting shed
How have your gardening tastes changed over the years?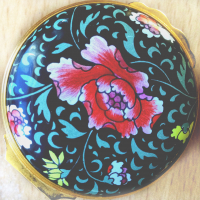 Emerion
Posts: 535
I've been looking into getting my first heuchera in the last couple of days, and it has occurred to me that I wouldn't have liked them at all when I first started gardening. Back then, I liked leaves to be bright green and "leaf" shaped, flowers to be daisy-shaped and preferably pastel coloured, and  I loathed all evergreens. I would have thought that heucheras were garish and fussy. I still like daisy flowers and green leaves, but I seem to have broadened my horizons a bit. I can see the benefit of a nicely-shaped evergreen for structure, especially in winter. Nothing and no one will ever persuade me to give begonias house-room though 😁. Which plants did you detest in your wild youth, that you have come to appreciate now? And vice versa.





Carmarthenshire (mild, wet, windy). Loam over shale, very slightly sloping, so free draining. Mildly acidic or neutral.