Forum home
›
The potting shed
How have your gardening tastes changed over the years?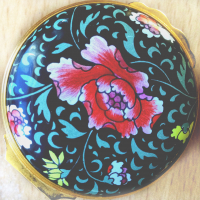 Emerion
Carmarthenshire
Posts: 420
I've been looking into getting my first heuchera in the last couple of days, and it has occurred to me that I wouldn't have liked them at all when I first started gardening. Back then, I liked leaves to be bright green and "leaf" shaped, flowers to be daisy-shaped and preferably pastel coloured, and  I loathed all evergreens. I would have thought that heucheras were garish and fussy. I still like daisy flowers and green leaves, but I seem to have broadened my horizons a bit. I can see the benefit of a nicely-shaped evergreen for structure, especially in winter. Nothing and no one will ever persuade me to give begonias house-room though 😁. Which plants did you detest in your wild youth, that you have come to appreciate now? And vice versa.





Carmarthenshire 
If at first you don't succeed, have some cake.