Forum home
›
The potting shed
Green House Base Advice Please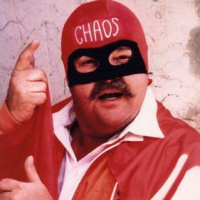 Captain_Chaos
Leicestershire, UK
Posts: 60
Hey Folks.
I'm looking to buy our first green house (specifically a 6ft x 10ft Rhino Premium). We'll not be planting into the ground and will use pots. I've been trying to decide the best base for this. There seem to be pros and cons for all options, so I wondered if anyone has any advice/recommendations?
Current options:
Concrete slab: Solid, but poor drainage.
Full slab on concrete: Solid, I assume drainage would not be great, lots of slabs needed.
Full slab on sharp sand: As above but better drainage?
Slab perimeter with gravel: Less slabs needed, good drainage. Condensation could cause damp?
Build straight onto ground: Rhino say this is an option as it's anchored down in postcrete. Easiest and cheapest option. As above, could get damp?
I've read that slabs are good for retaining heat once the sun goes down. I've also read that having an open base (gravel, etc) is better for drainage but can cause condensation/damp.
Please enlighten me with your guidance based on your experiences
Growing old is mandatory but growing up is optional.