Forum home
›
The potting shed
So what is the alternative to peat?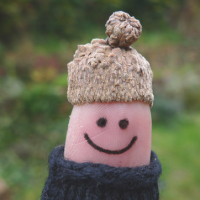 wild edges
Posts: 10,181
I've been pondering this as there seem to be times in gardening when the blanket advice is to use a peat based compost. Peat free multi-purpose compost is easy enough to get hold of and there's good stuff available but it's the things like John Innes compost and other specialist composts that you never see alternatives for.

I buy three bags of JI a year normally (mostly because they're a reduced price if you buy three at a time), two JI2 and one JI3. The JI3 is used to refresh the top-dressing on the acers and other similar plants as well as potting on houseplants that have outgrown their pots. The JI2 is for alpines and succulents. I haven't been able to find a viable and sustainable alternative for any of these uses yet but I'm not actually sure what the peat in the mix is actually doing.

Assuming the JI is 1/3 peat I'm using the equivalent of a 25L bag of peat a year at most. I've also read that vine weevils grubs thrive in peat so that seems good enough reason to switch to something else.
Tradition is just peer pressure from dead people