Forum home
›
The potting shed
Why was this winter so harsh?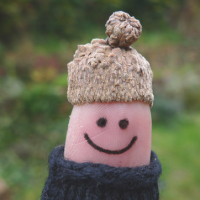 wild edges
Posts: 9,914
Did anyone else find this winter has had a bad impact on the garden? I've lost so many plants that have survived for many years with no protection and I can't work out why. I've been growing Stachys Lamb's ears for over 10 years and it's all gone, even the stuff growing under cover. My large erigeron karvinskianus is totally dead, yet the ones I keep in the greenhouse have flowered all winter. The majority of perennial herbs (Sage, nepeta, thyme and a few others) have been killed or badly effected apart from Rosemary and one Thyme which seem unaffected. I even lost quite a few borderline hardy plants that spent the winter in the greenhouse. Oddly though some half-hardy sedums thrived just under an open-ended tunnel cloche. I guess we had very low temperatures without the snow to insulate things and then some milder but wet periods that helped with mould and fungus.
On the plus side I've only found two pots that have vine weevils damage so far so either the cold has been bad for them too or my night patrols are finally paying off.

Tradition is just peer pressure from dead people