Forum home
›
Tools and techniques
seed sowing - when to give up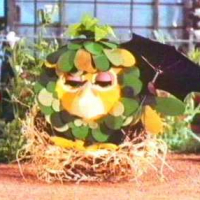 REMF33
Posts: 641
I am not sure what category to put this in... I am newish to growing flowering plants from seed. This is year 3. (Year 1 being quite a dilettantish modest attempt; last year more concerted; this year, a very concerted quite ambitious attempt, complete with grow lights as well as windowsills!) I am far more experienced in growing vegetables and vegetable seeds seem to come up very well and reliably. (I suppose, as my mother says, there is more of an urgency for annuals to come up quickly.) But my success with flowering plants is much more patchy. (I have some viola odorata sown a month ago - still no sign. Ditto aquilegia and Hungarian blue poppies. I am not surprised about the meconopsis. All the seed is this year's.)
Obviously one needs to read what it says on the packet. But do people persist with seeds that have not come up after the suggested period on the packet etc.? And if seeds from the same packet have germinated in one pot but not another is this a sign that the ones that have not come up are 'duds', and I should resow?
I realize it's not a precise thing, but just wondered what other people do. For most things, at the moment there is still plenty of time to resow.