Forum home
›
Plants
How should I make more nepeta?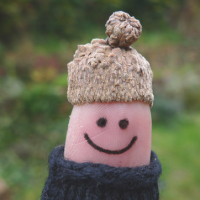 wild edges
The north west of south east Wales
Posts: 5,829
Last year I bought a couple of pots of nepeta 'Six Hills Giant' as my basic cat mint has been very popular with the pollinators and this seems to be recommended as a better plant. After the bad winter weather though all my nepeta plants are dead except one SHG that was under a tunnel cloche. It's growing with good vigour now and I'd like to divide it or take cuttings to make more plants. It sounds like it grows as easily as most of the mints but I don't know whether to:
Take stem cuttings which will take some time to root and might only be decent plants by next year.
Take rooted cuttings from around the plant.

Or lift and divide the whole thing into 3 or 4 bits.
Or leave the one plant as it is and assume I'll get more flowers this year if I don't muck about with it. I can always take stem cuttings after it finishes flowering anyway.