Forum home
›
Tools and techniques
New lawn
m_tariqs
Posts: 21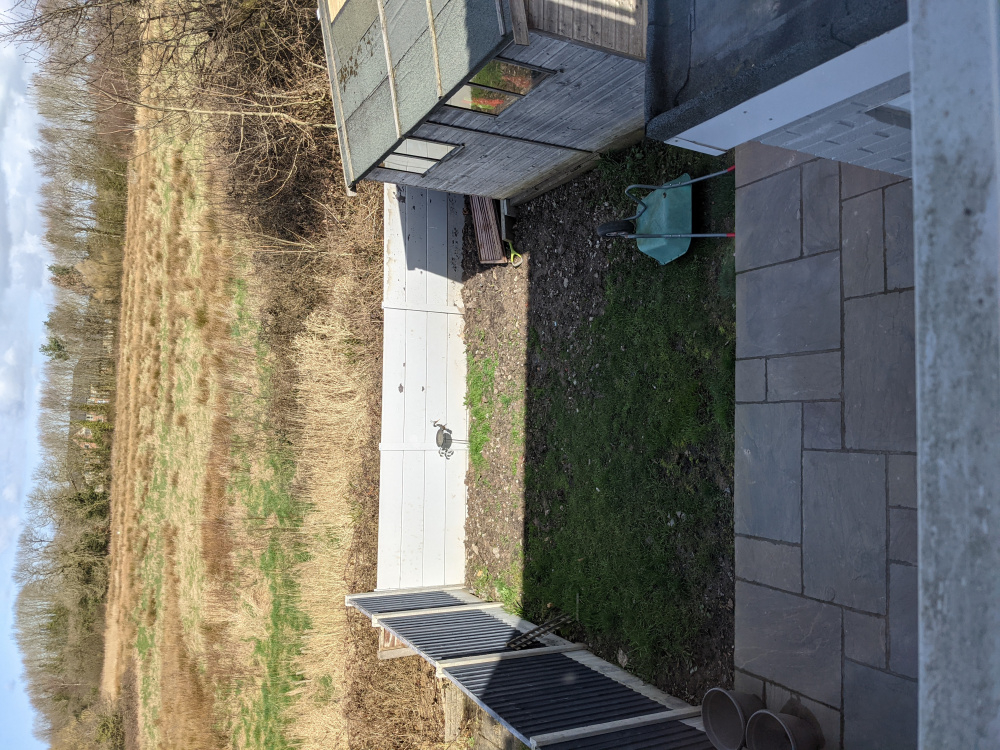 Hello. I am in the process of getting someone to do my garden. I'm having approximately 5.6 meters by 6.5 meters of turf laid minus an 8x6 shed. The gardener has given me quite an attractive quote but i just wanted to run the technique by yourselves.
* Currently there is a dip of 20cm from the patio to grass  (ill post pic later).
* String laid from patio to end of garden  to indicate slope downwards to fence and to aid water flow through fence to field. May drill holes in fence to aid further waterflow.
*All weeds to be dug out, a substrate to be laid and then 2 ton of top soil spread over the substrate, which would result in approx. 6 inches of top soil over the substrate. This will also result in no dip from patio to grass i.e. all one level
*No substrate around the borders to allow growth of bushes
* Mid wear turf to be laid over top soil
I'm ok with everything just a bit nervous of the substrate. Gardner says if you fill just with top soil its going to sink and pool. What is substrate, is this the right thing to do ?
Many thanks.