Forum home
›
Plants
Spring bulbs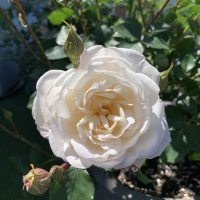 celcius_kkw
Posts: 751
It's sort of widely accepted that for many spring bulbs, particularly tulips and specialist daffodils don't flower reliably every year and I have always been advised to just buy new ones if I want a reliable show next year. I wonder why that is the case? If I were to consistently feed my bulbs after they have flowered surely they should then store up enough energy and nutrients for next year's flower? 
After all, how do the bulb suppliers ensure their bulbs flower reliably for their customers anyway..? 
I just feel like it seems slightly wasteful and costly to have to purchase new bulbs every year..