Forum home
›
Garden design
Ideas and inspiration needed for small garden
mesa_boogie
Posts: 2
Hi all, we have a very small low maintenance garden, and generally pleased with it. However, it's a bit boring and we're looking for some suggestions to make it more exciting. 
Annoyingly, there are 4 trees at the back, we feel should've been evergreen or screening trees as there are some flats overlooking the garden. What could be some options to replace them?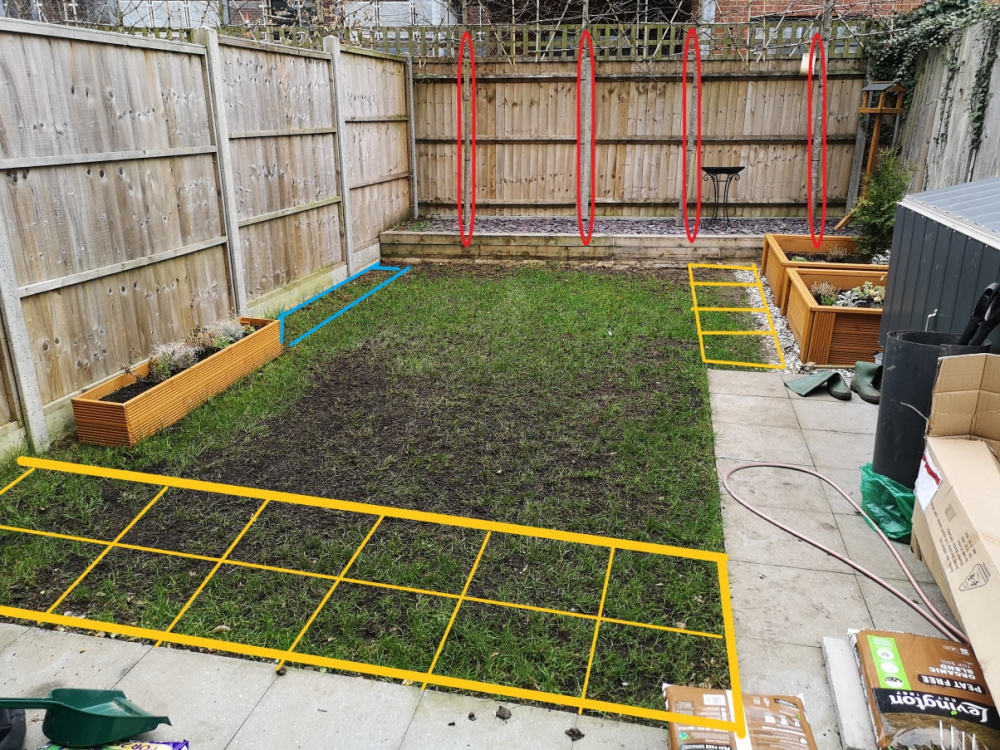 We are planning on extending the paving in front out 2 rows, and possible alongside the flower beds at the back (also considering extending out the existing stones/pebbles)
In the back left (outlined in blue) we're thinking of adding another flower bed or arrangement of potted plants
Open to any ideas or suggestions!