Forum home
›
Plants
Holly Ilex Golden King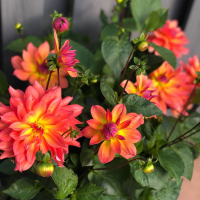 Dinnerplatedahlias🌸
Posts: 97
Does anyone grow this?
Would you class it as fast growing? 
I'm readying conflicting things online.
I love the look of the foliage and the fact it has berries for the birds. I need some evergreen screening but I want something that's going to grow relatively fast. 
It'll be in an area of partial shade about 4 hours sun, maybe a little more. Clay soil well improved with compost and close to a fence.
Would love to hear everyone's experience with it ☺️