Forum home
›
Plants
Houseplant advice. Dracaena overwatered ? Repotting to save?
justandnobodyelse
Posts: 128
My first attempts at growing houseplants this year are showing mixed results! Dracaena Marginata arrived at Christmas and has steadily declined into the sorry state it is in now. 
First picture taken on 7th January. SORRY ABOUT THE ORIENTATION OF THE PICS, I CANNOT FIGURE OUT HOW TO ROTATE THEM. 😩
These three pictures taken today on the 25th February.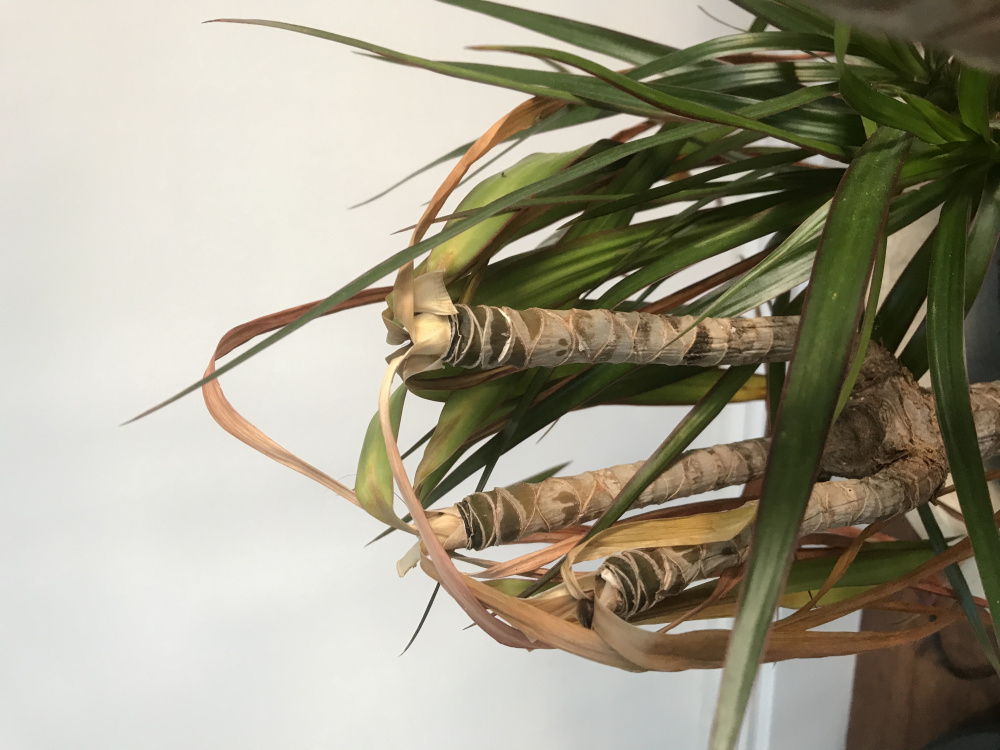 Am I right in thinking that the three points of growth leaving the pot are three separate plants? If that's right then why would the middle plant look so sorry for itself and the other two look relatively healthy? They have all received the same light, aspect and watering.
The middle section is now very soft and I would imagine needs taking out and away from the other two healthier stems. Is it possible to unpot the whole lot, bin the soggy stem and repot the smallest and largest section together again? What have I done wrong? it seems very odd that the middle section seems to be much worse than its neighbours.
Can anything be saved? Any help or advice really appreciated.