Forum home
›
Tools and techniques
Greenhouse manufacturers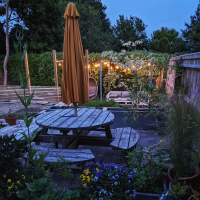 Latimer
Posts: 1,046
Hi all,

Have spent some of my day trying to get my head around greenhouses.

I'm after a 6x8 and would love a Rhino, as I have seen nothing but praise for them, but they are beyond my budget (£1000 or thereabouts).

I've been looking at the Simplicity brand. Does anyone have any experience? Are they any good? Is it worth me waiting until I can double my budget and get a Rhino? 

Thanks all.
I've no idea what I'm doing.