Forum home
›
Plants
The New ROSE Season 2021...
Well here we are folks, it's 2021 and the days are gradually getting longer. Time for a new thread, following in Marlorena's fine tradition of an annual space dedicated to all things rosey. Looking forward to hearing about and seeing all your roses this year, from members old and new. Feel free to ask questions that I will get others to answer, ask for recommendations and impart your experiences, good and bad, of rose growing!
Apart from the established favourites, for me this year is all about adventures in old roses, especially trying some China, Tea and Noisette roses for the first time. So I'm especially looking forward to seeing how they do for me.
What are you most looking forward to this year? Which of your new roses excites you the most?
A bit early for much on the photo front, but three David Austin roses, Munstead Wood, Lady Emma Hamilton and Darcy Bussell are leafing up nicely. Here's LEH - a bit dew-sodden but I love her purple coat:
Plus some newbies growing on in the poly are leafing out too, Francis Dubreuil and Guy Savoy: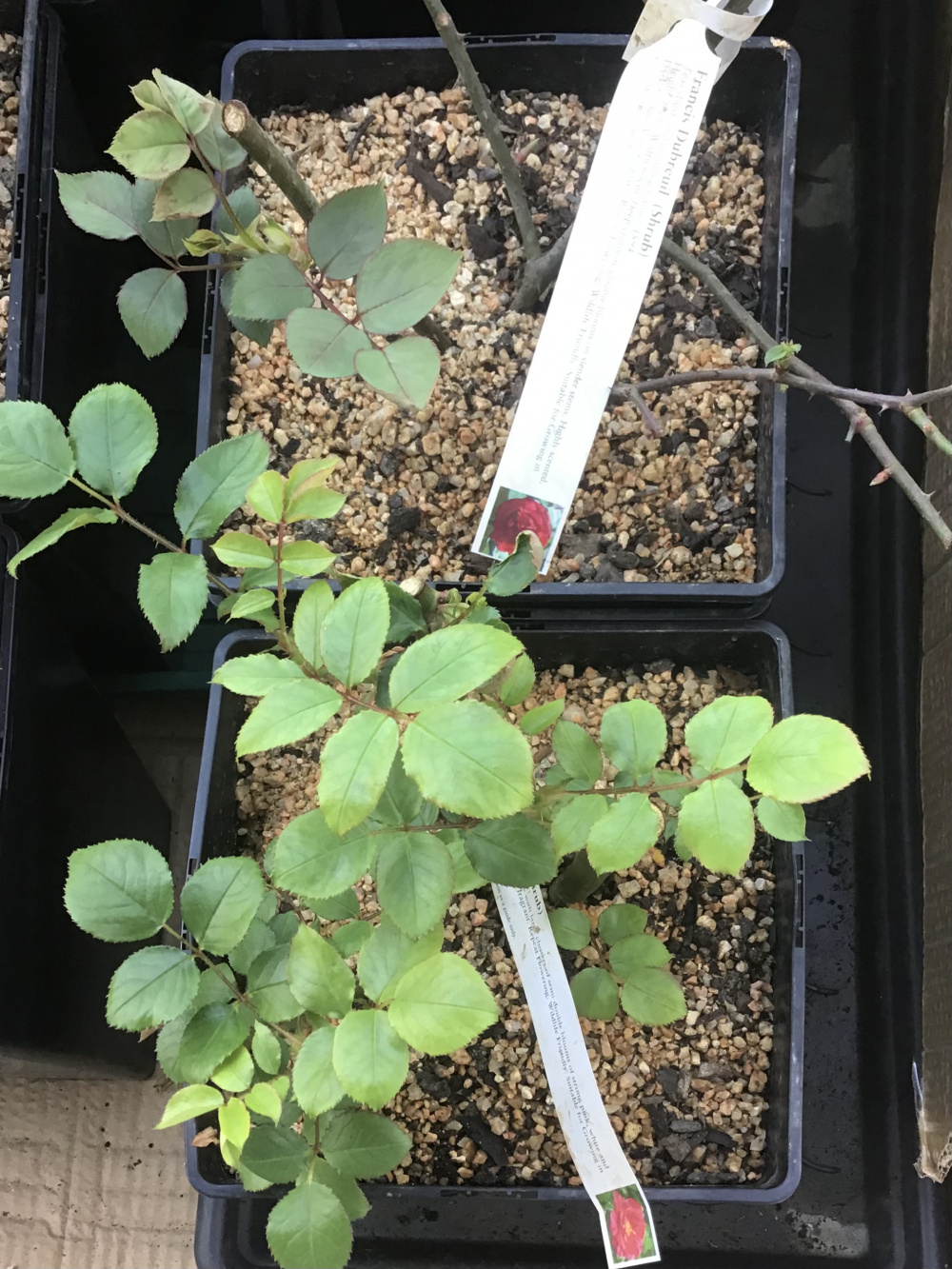 Mountainous Northern Catalunya, Spain. Hot summers, cold winters.