Forum home
›
Plants
Sowing Lupins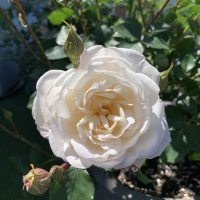 celcius_kkw
Posts: 751
I'm debating whether to grow lupins from seeds this year.. on the packets the instruction says sow in feb/March for flowers the year after, which is slightly confusing as I didn't think lupins are biennials like foxgloves? 
My question is, if I were to sow lupin seeds now, would I get a show of flowers in summer THIS year? 
I know the alternative is to buy plug/potted plants in spring but they do cost a lot more than seeds and takes half the fun out of growing them..