Forum home
›
Garden design
planting up a wall with lavender (and campanula).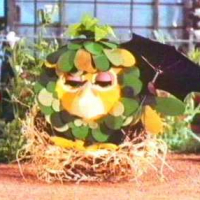 REMF33
Posts: 717
I have a small wall with a cavity in it, which has a box hedge and self-seeded campanula. The box hedge succumbed this year (as you can see in the photo), so was thinking of planting it up with lavender, in the spring. Possibly with rosemary. I'd quite like to keep campanula/plant some more. Several questions: will lavender work? If so what sort? Will campanula work with it? 
This was it this spring.
I think the wall is about 9ft long. I
imagine
that the depth of the cavity is the height of the vertical bricks.