Forum home
›
Garden design
Poor drainage

JoeX
Posts: 1,783
Hi all,
My clay based soil has always got wet in winter, only today has it really been obvious as Id dug out a tree and left the hole open.  We had some torrential last night and the rain finished mid morning.  By 1 oclock the hole was still the same level - water about 15-20cm below the surface.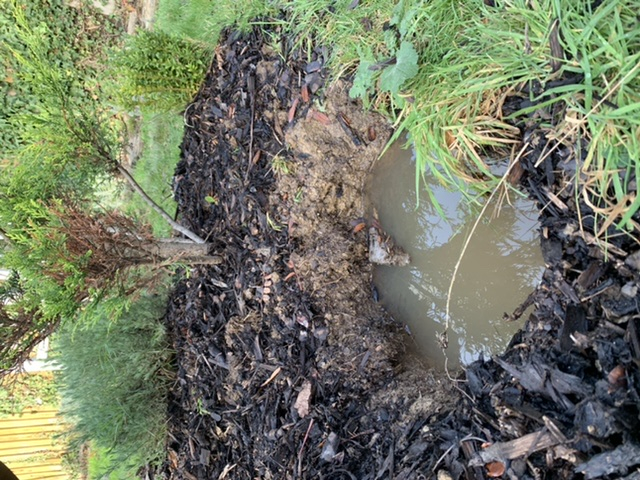 About 3m further down the garden the water was still pooled where I was planning to put down gravel and some bare root trees.
My question is about plant choices and in particular bare root trees - what kind of things should I avoid planting if they get this wet AW and conversely dry in SS?
Ive had twelve bare root beech in the ground since March, presumably they are drowning a bit, but how bad could it be for them?
Im thinking about putting in more bare root trees (cherry, amelanchier, japanese maple, undecided) where its currently waterlogged, and presumably will get so again a few times over winter - should I wait until spring or am I worrying too much?