Forum home
›
Plants
When best to plant bulbs e.g. daffodils and snowdrops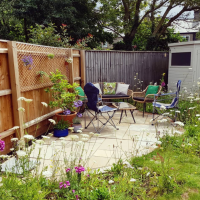 WildFlower_UK
Posts: 236
I want to add some Spring colour to our front and rear garden. I'm thinking daffodils in the rear garden in a sunny border, and some snow drops in the front where it is full shade (part shade in mid summer). I know it varies a lot depending on the precise cultivar, but I'm reading mixed information on when to plant these bulbs.

For the daffodils I'm looking at Daffodil 'Minnow' bulbs which are available to buy now. The website they are being sold from suggests planting them Aug-Oct but another website says they can be planted as late as November. Have I missed the boat?

Snowdrops I'll have to do later next year, as we will be sowing grass seed on newly cleared soil which we will do in the Spring. Is there a better time to sow snow drops and is there a preferable type for shade (as opposed to light shade)?
"If you have a garden and a library, you have everything you need"