Forum home
›
The potting shed
Pffffffff building my new greenhouse grrrrrr why are these things so difficult ?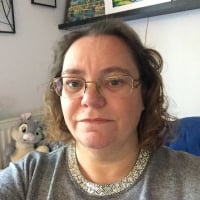 Jacquimcmahon
Paris France
Posts: 643
As part of my staycation I have bought myself what I thought was a lovely lean too greenhouse, which of course came flat packed.... well so far it has taken hunny and I most of yesterday to build.... only to find out the door won't hang. 
Instructions were missing for how to build part of it so a lot of guess work.... the frame and main sections seem fine but the door wheels just do not want to roll...... 

this afternoon is going to be a new challenge of trying to fit the door with a nights sleep behind me and hopefully a less stressed outlook.... wish me luck.