Forum home
›
Fruit & veg
Hints needed for renovating a raised bed
Ferdinand2000
Posts: 376
I have a 3.6m x 1.2m (12 x 4 ft) divided 2/3 to 1/3 raised bed that seems ready for a bit of restoration. I built it in 2013 for my mum using 25mm planks. It is about 1/3 of my raised bed area. It runs N/S and gets a reasonable amount of sun. The ground underneath is fairly 'orrible; it is where the old garage used to be before my preceding owner turned the bungalow into a house.
Currently it is mainly strawberries with a few other things dotted around - we believe in industrial quantities of strawberries. It has been fed occasionally, but not I think topped up with soil.
Here is a sketch plan of the current layout, with a few piccies and my current ideas at the bottom.
All guidance, comments and suggestions would be most welcome - I have not done this before.
(Apologies that the plan is sideways, and for the long post - I did not want to miss anything out).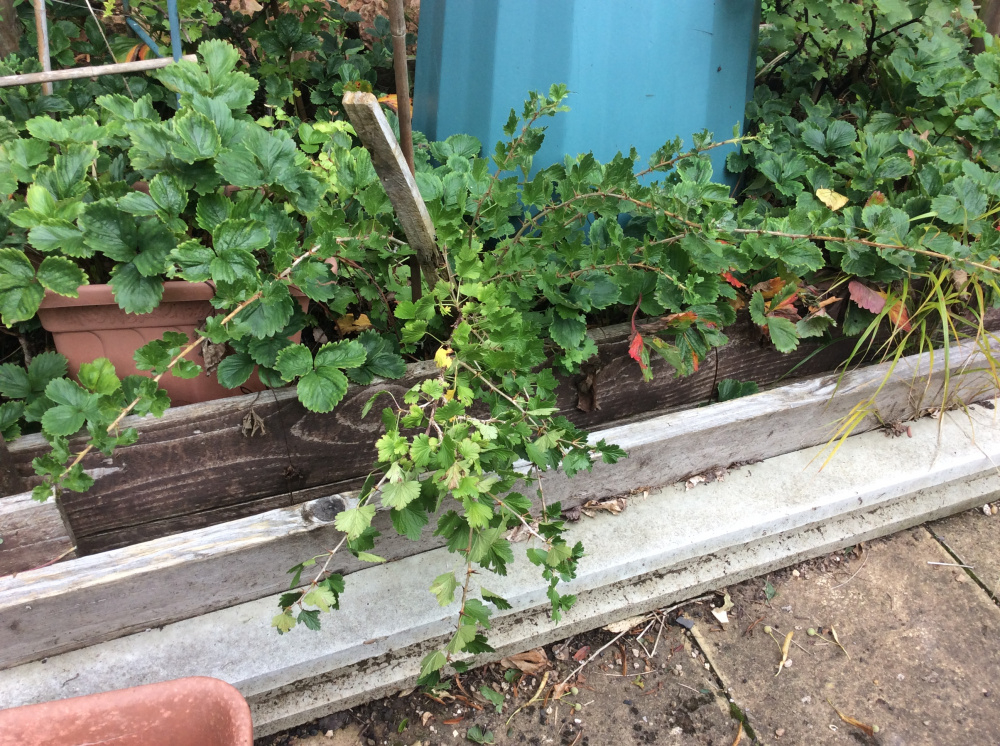 My thoughts:
- The plan is to use the area for mainly veg, and removed the strawberries - which I think are at the end of their life after 6 years. Then I would like to have strawberries in a couple of runs of gutter supported from the ends. Can I recover any of the existing strawberries?
- I may reinforce the frame with some stouter planks. It is designed to allow that.
- The dalek composter will be going, as a traditional compost bin is better and will be elsewhere.
- I also need to train and support appropriately the Winter Jasmine, redcurrant and gooseberry. Is there any problem training a gooseberry over the arch?
- There will be a drip irrigation system, including for the strawberries.
- Why would some of these strawberries be in pots next to others in the ground?
 Thanks very much.
Ferdinand
"Rivers know this ... we will get there in the end."