Forum home
›
Garden design
Where should I place my first greenhouse?
ashtonlisagreen
London
Posts: 7
i have a long thin garden with high fences on all sides, it is 38 feet by 14 feet. My house is on the north side with an 8 foot patio. The neighbor has two tall juniper trees to the southwest, and the other neighbor has an apple tree which hang over the middle of the garden to the east, covering it halfway. On the south side of the garden are a few smaller trees with ivy growing on them. I was able to remove some of this to get light in, and I think I could remove more. 
The south side of the garden slopes downward towards the north for the back 15 feet, and the rest of the garden is flat from there to the house. I currently have three vegetable beds, but I don't mind putting the greenhouse on top of one. I intend to use a perimeter base as I do not own the house. The greenhouse is 6x8 feet. I am in London. 
I am am currently considering putting it north to south on the west side of the garden, anywhere from the patio to where the slope starts. 
Suggestions on where it should or shouldn't go and why?
right side of the photo is west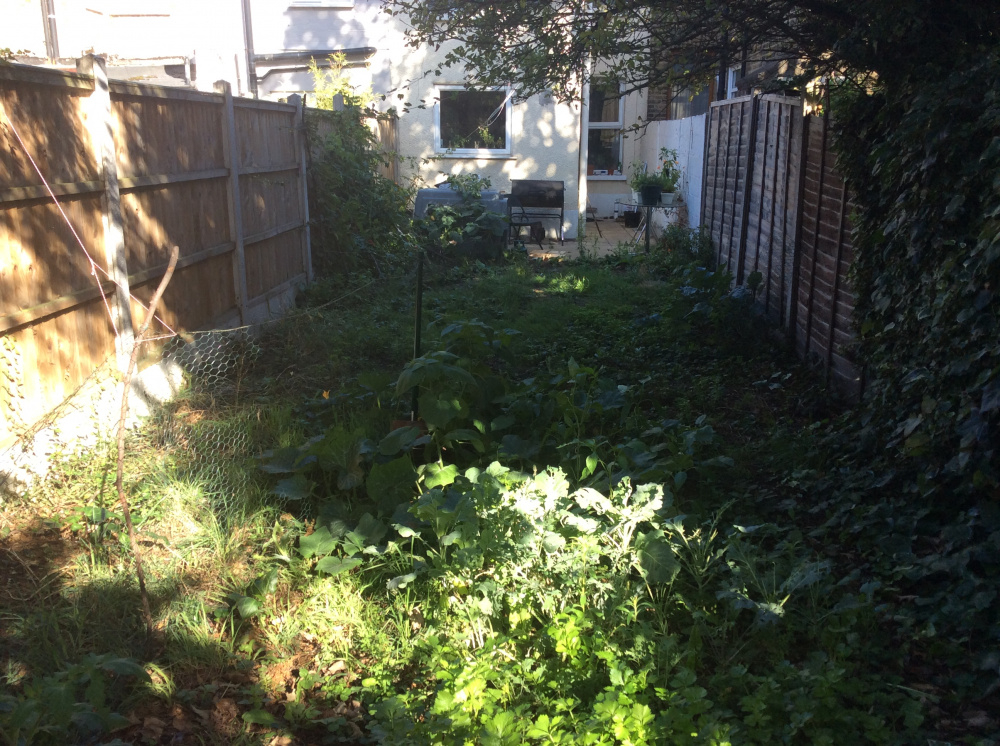 Photo taken from south, right side of photo is east. 
Here is another photo from the north (right side is west) before planting.