Forum home
›
Plants
Bulb shopping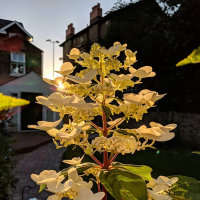 amancalledgeorge
Posts: 2,335
Have just started my bulb shopping so I can have all the varieties I want to plant for spring colour. I want to add some white Camassia and also add a few taller alliums to the ones I tried last year and also add a few of the same varieties to make sure the display next year will be as good as it was. 
While looking around was fascinated by these unique looking hyacinths at Avon Bulbs,
have a read
if you fancy
Also see that Farmer Gracy has free P&P over the bank holiday weekend with code SBHW
But probably will buy again from Peter Nyssen.
What have you got your eye on bulb wise? 
To Plant a Garden is to Believe in Tomorrow