Forum home
›
Plants
What to do with early summer cuttings now?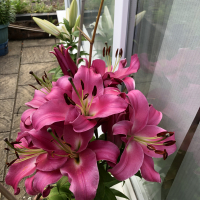 Ilikeplants
Posts: 894
If they haven't flowered yet but are still small, do you grow them on in pots over winter in spring or do you start popping them in ground?
i just don't know if they will flower and grow as well in the ground or better continue in pots for the rest of the season. We still have 2 months potentially of ok weather.

The same with seeds that were grown a bit late. Rudibeckia is only a small plant maybe with a bud now. Is it best going in the ground? Will it come back if it dossbt produce flowers by now?