Forum home
›
Garden design
Muddy transformation!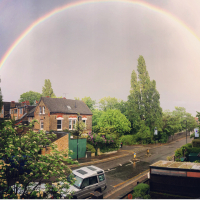 steven.g.garner
Posts: 129
hi all,
ive been on here quite a bit with my current (first garden!) project, thanks all for the help.
my next q...
the area at the back of the garden is current just a mud pit. It sits under eh canopy of an oak, often has standing water in winter and is generally a bit horrid.
im going to be planting some laurels and maybe a maple a little further in, but I'd like the rest of the area to have an 'overgrown' but controlled look. So pretty much all covered bar some stepping stones.
what would you suggest? Some height at the back would be good for screening then coming lower toward the in progress pergola and where the l shaped raised bed is.