Forum home
›
Fruit & veg
More poisoned courgette seeds?!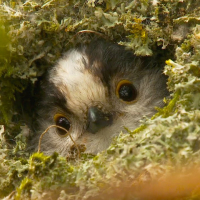 EricsGarden
Posts: 141
There was a
recent report in the national news
about issues with poisonous courgette seeds by the brand Mr Fothergill's. 
Now there is another report of issues with courgettes from another brand Unwins. The report can be found in the media with titles like 'Mum rushed to A&E after eating 'poisonous' courgettes she grew in lockdown'.
The lady affected is photographed with a packet of Unwins 'Courgette Tristar F1' seeds.
I have just begun to harvest courgettes from 6 plants grown from a different packet of Unwins 'Courgette Zucchini F1' seeds. I haven't eaten any mature plants, but I did eat an unpollinated one from before I had a male flowers to pollinate it, it seemed OK to me. However I'm still weary and want to check if they're safe.
I'm unable to find any additional info on the issue other than what's in the news. I can't find any details of product recalls and the Unwins customer service number is now closed at 3pm and the Westland customer service number is closed although they say they're open until 5pm and it's now 4.45pm
Maybe someone else has some additional info.
Here are photos of my seeds