Forum home
›
Problem solving
Nematodes & late night hunting...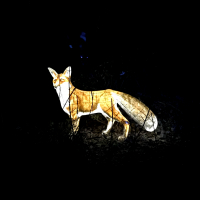 TheGreenMan
Tyne & Wear Green Belt
Posts: 1,613
Anyone with a container garden and a fear of the dreaded Vine Weevil will understand why I'm out here at 23:30 for the seventh night running.
Head torch; little pot; squashing/crunching device; fear; loathing. I think I can hear them falling onto the concrete some nights. I thought I was free of them but I don't think container gardens ever are. I have been looking most nights since the start of Spring. Didn't find any of the little destroyers until last Wednesday. I would find four/five per night last year after my hydrangea succumbed to the maggoty offspring; so far this year just one or two. 
My nematodes arrived today so I'll send them into battle tomorrow. My nerves are slightly frayed and each one pinches at what's left of my last few. 
Wish me luck, friends. 
Anyone who's been at war with the weevils knows my anguish.