Forum home
›
Plants
Leylandi Supresus brown leaves
Hi all,
I bought 4 Leylandi Suppresus at £500 (a big investment) in February to eventually provide a screen for us in our new garden.
now I am starting to see brown leaves on all plants coming from the middle outwards. I can see new growth at top and at ends but brown leaves in middle and they fall off to the touch.
i have looked up potential problems and I can see pages on under watering and overwatering with the same symptoms (so I don't know which way to go!)
I have been watering each tree each week about 5 litres of water. I also planted the trees in a double sized hole with bonemeal to promote growth of roots. 
One concern I have is it seemed like clay soil around the hole I dug. 
Does anyone have any ideas on what is happening? I have also attached some pics. Keen to save them as they cost so much and I would like them to grow to provide us with a screen.
T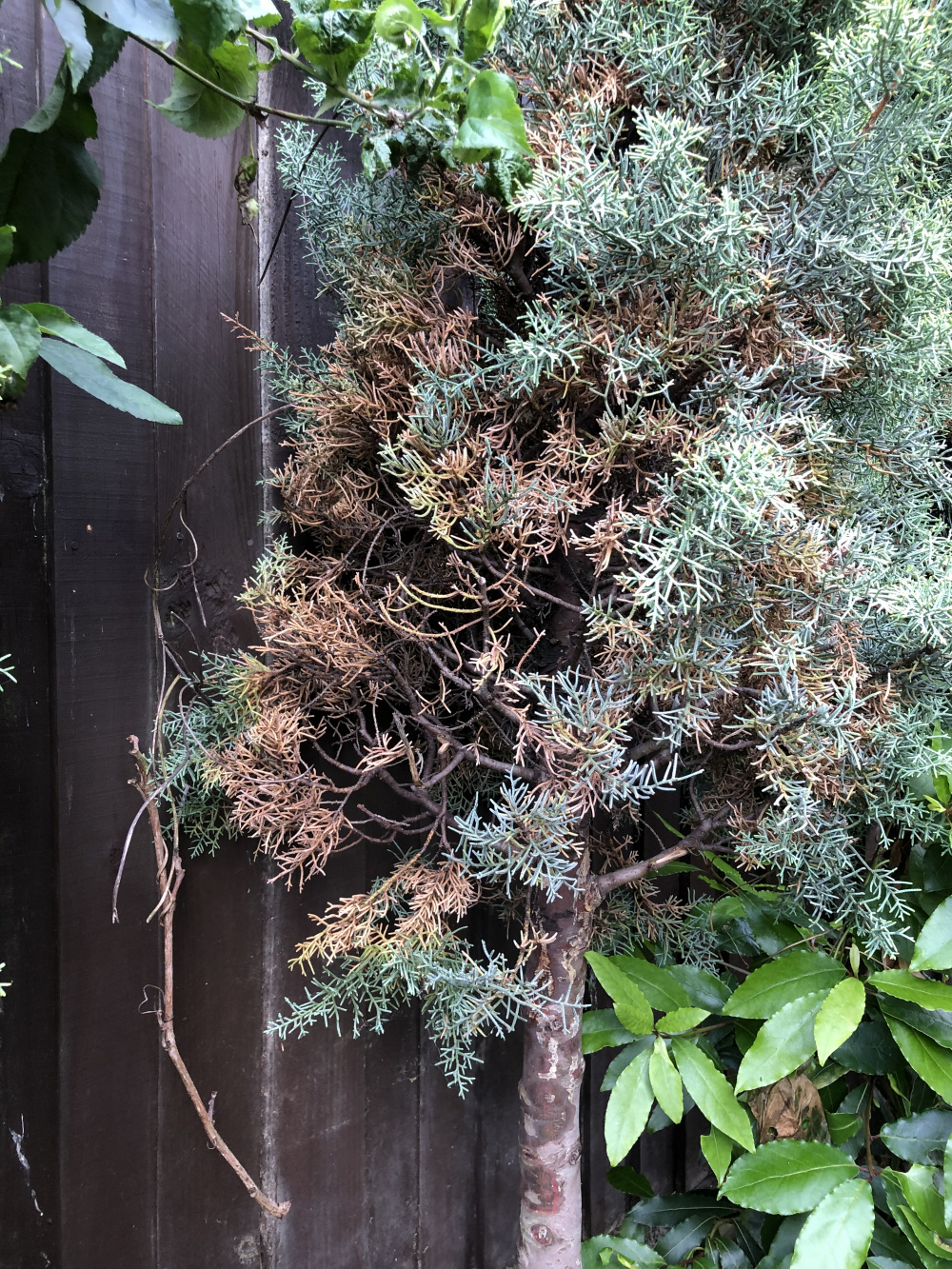 hanks
Paul