Forum home
›
The potting shed
Help me tidy my newly acquired overgrown garden!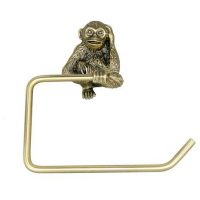 Pheobe33
Posts: 20
We have recently moved and the established garden is very overgrown to say the least.  Any ideas just to get it manageable would be appreciated.
To give you an idea, I had to inspect the downpipe and to get to it, I've filled 2 wheelie bins, on hacking my way through a fuchsia bush (growing up from the drain) and a yucca trying to gouge out my eyes in the process.

There is no easy access to the garden, you have to get to it through a narrow outbuilding with a couple of steps, so garden waste is carried by tub through the building to a wheelie bin outside.  
The garden (27m x 10m) has a very small lawn then gives way to 3 circular beds with a gravel/slab path doing a figure of 8 around them.
The circular beds are made out of heavy stones in a drystone wall effect (although many have tumbled) and it is harder to see because there are lots of plants growing through and beyond the rocks onto the path but there looks to be some nice shrubs within them.
There is also a low (shin level) wall to each side of the garden which is covered again with plants and shrubs encroaching over onto the path.
The path itself was once small stones with heavy slabs in the middle.  The stones have shrunk away leaving the thick slabs protruding which are easy to trip over and hard to push a wheelbarrow over.  I have given it a dose of weedkiller already but it has barely made a dent.
I wondered if it would be better to wait until winter when everything has died back then I at least can see the outline the beds.
I do have a mobile shredder and could use any shredding as a mulch to put on top of the gravel to get level with the slabs but would this encourage more weeds?
I have also found a burner hidden in the foliage but have never used one before so don't know how to begin with that (what and when to burn, drying out first,  burning etiquette etc) but if I can use it that would save some difficult trips through the outbuilding and free up room in the bin.
I have a strimmer, leaf vacuum, cutters etc.
I would eventually like to have a wildlife pond and a vegetable bed area so I could re-lay the stones into new bed shapes (though lord knows how they got them into the garden in the first place, some are so heavy you have to roll them and there are plenty of them).
I would also like to have a wildlife pond so could potentially use one of the beds.
Every time I go out to make a start on it, I get fed up and come back in to make a cup of tea.  Please help!