Forum home
›
Garden design
Beginner here! Can I get some help with the basics?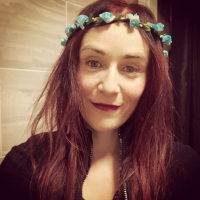 alexemmersonuk
Posts: 61
Hey everyone! 
First of all can I just say a massive THANK YOU to everyone who's been giving me tips lately! I am a real beginner and your input has been invaluable
Here's my predicament. 
We've moved into our house last year, and didn't do much with the garden last summer (we're musicians and play at weddings and various corporate events, so our week-ends were always away from home). For obvious reason, this year we've had week-ends for the first time in our lives, and we got into gardening. 
The house has a lovely good size backgarden, and a MASSIVE garden at the front. It's bigger than our local park! I have plenty of room to do whatever I like, but it's overwhelming. 
At the moment, I am happy with what I have done in the back (just looked after the lawn and did some lovely planters all around), but the front bit is looking very boring. 
What I would love is to have lots of colour come up next spring, but the garden is fully lawned, and we're probably only going to be in the house for a couple of years at the most, and the house is rented, so I dont want to do anything major that's going to take a lot of work / time / money. I just want to have some colour, but I don't know what to do or where to start. 
I don't know about soil or anything like that, so I am looking for something not fussy. 
For your info, I highly dislike anything red / yellow / orange!!! 
I am all about the bring magenta pinks, purples and blues. 
I'll post a picture of the garden - would love to know what you would do with it, bearing in mind I am a beginner and only really have time to garden at the weekends....
Thank you! 
PS: I LOVE LOVE LOVE muscari Grape Hyacint. I would be quite happy just covering the garden in those, but I believe they are rather short lived?