Forum home
›
Plants
Multiple plant identification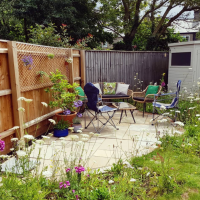 WildFlower_UK
Posts: 236
I have a number of tall and thin plant growing in an area of my garden I'm dedicating to wild flowers and perennials. But these are baffling me! Any thoughts on what they might be? Most things in my garden I recognise or I know I planted but these are unique anomalies!
1. Whitish colour under the leaf, soft texture
2. Red stem, small pink flower
3. Lush green in colour
4. Thin and straight, buds forming on top
5. Bright green, slight jaggared leaf
"If you have a garden and a library, you have everything you need"