Forum home
›
Problem solving
White insect on rhododendron?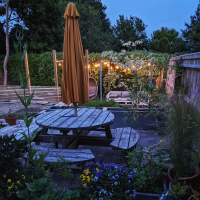 Latimer
Latimer, Buckinghamshire
Posts: 775
Hi guys and girls!
I've just noticed these tiny white insects on the small rhododendron i have planted in a container. I did a little Google search but couldn't find anything definitive, could someone shed some light? Should i be worried? And should i just spray with a bug spray? I'd rather stay as organic as possible.
They don't seem to be moving, it should be noted.
Thanks,