Forum home
›
Problem solving
Do I have lupin aphids?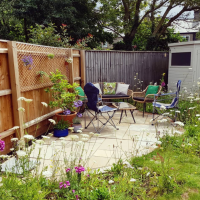 WildFlower_UK
Posts: 236
So I planted this lupin about a week ago and it seems to have already been attacked. I presume these are aphids? They're mainly on the flower but some have also found a home in the leaves. Should I just cut the whole plant back to soil level? I bought it in flower so not sure it would grow back this summer? Are they a risk to other surrounding plants? 
"If you have a garden and a library, you have everything you need"