Forum home
›
Plants
Seedlings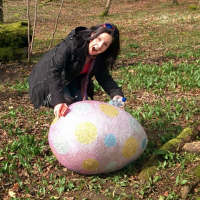 cazsophieq2019
Posts: 179
Hi all
Another question ..... Lol
I have a number of different seedlings at different stages of germination / growth, combination of basil, dill, cumin, coriander, cayenne and chillies (pix attached)
Planted them beginning of April, basil were the first to pop, then the others followed at different rates.
Ironically the basil now appear to be the smallest seedlings lol

Starting to wonder if they've slowed down and thinking that perhaps I should have planted them all in separate plots or trays as they're all at different stages of readiness (at least that's my perception lol) for planting on .... if at all....
ok have read stuff and watched YouTube and confused lol
Thing is all these seedlings are in biodegradable cells, so would it be ok to plant them on into bigger pots but within the cells? Or do they need to grow on in the cells?  or do I take them out of the cells and plant on into bigger pots?
Also, I heard reference to thinning down, do I need to do this? considering that I only planted 2 seeds per cell.
Sorry all the questions.  
As always your help is appreciated 😊
Carol