Forum home
›
Wildlife gardening
Who dealt it?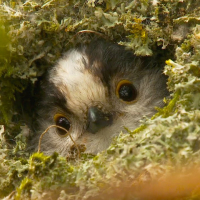 EricsGarden
Posts: 141
The past couple of weeks someone has been leaving presents in our garden near our bird feeders.
They're pretty big (see photos below with a 4pt milk for scale) so I'm pretty sure it's not a bird or rodent.
We've pointed our motion sensor camera at the area and all it ever picks up are the usual birds, no foxes or cats as we suspected. 
Does anyone recognize it? 
It's happening almost every day now and it's getting a bit much.